Pure Argan Oil
Discover our collection of organic argan oil, 100% pure, of the highest grade, fair trade and sustainable.
Supporting the UCFA (Union of Women Argan Ol Cooperatives), Marocco.
Anti-ageing treatment, for all skin types. face, neck, body, hair, nails.
Rich in natural vitain E and antioxydants.
Nourishing, hydrating skin repair.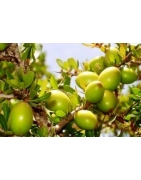 Active filters
Volume: 50ml Bouteille en verre avec pompe 