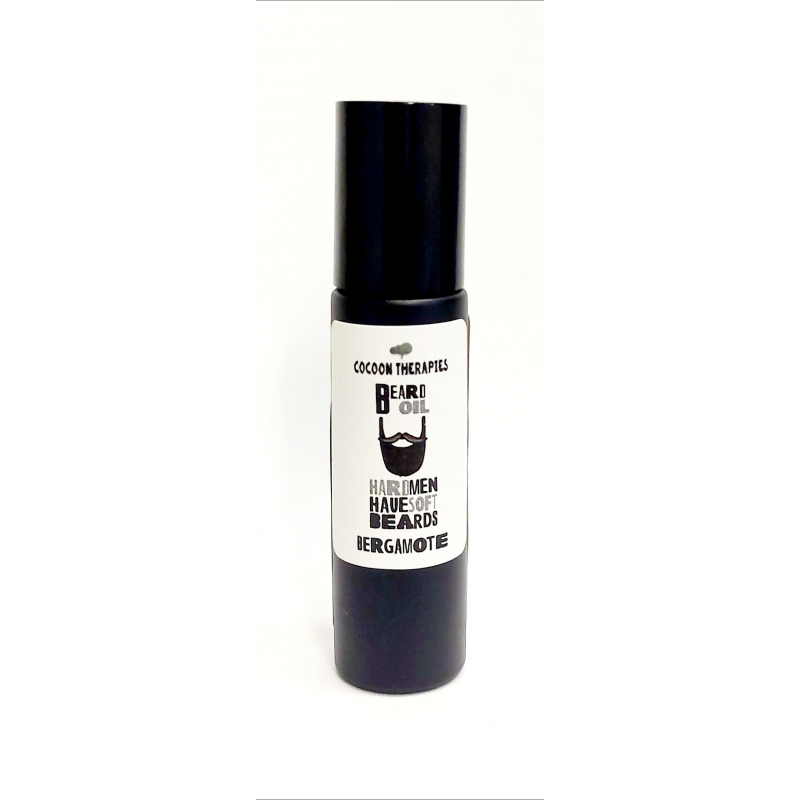  
10ml . Organic Extra Virgin Argan Oil, Premium quality, infused with Bergamot essential oils. Rechargeable bottle
Organic Extra Virgin Argan Oil, Premium quality, infused with Bergamote essential oils.
Anti-ageing skincare for face ad body. Rejuvinating, uplifting. bergamote is a top note in many luxurious men perfume.
A great massage oil too!
Created for a a fab barber Bert&Bert, Manchester 2015. 
The most popular. If you are looking for a gift, it is the one!
Organic Argan Oil, Extra Virgin, Fair Trade and Sustainable 
Properties of our Argan Oil Infused with Bergamote essential oils.
Our Argan Oil is anti-ageing, nourishing and hydrating. 
Rich in natural vitamin E and anti-oxydants, it helps fight free radical. 
Our Argan Oil is proven to prevent loss of elasticiity of the skin. It can be used pure to fight ageing or to prevent stretch marks.
Our Argan Oil is anti-inflammatory
If you suffer from acne or rosacea, our argan oil can help reduce redness.  If you suffer from eczema, we recommend our pure or lavender infused argan oil. Always patch test first.
Our Argan Oil helps stregthen hair and beard growth.
By applying our argan oil directly on the scalp or the skin under your beard, you will help the absorption of vitamin E deeply to your skin to reach capillaries which can then stimulate hair growth. 
How to use our Argan il Infused with Bergamote essential oils:
As an anti-ageing for face and neck:
Apply daily, morning and evening. A few drops, depending on your skin type. Gently massage you face and neck till your skin feels suple and fully nourished. Start with very little and add till you find the correct level for your skin.
For all skin types.
Apply very gently around the eye. Be careful not to put inside the eye. If so, rinse with lots of water.
Beard
Massage your skin under the beard and the left over on your beard so your skin and beard will feel all soft.
Body oil, massage oil and bath oil:
Our argan oil is used by the most luxurious beauty salons and barbers.
As a massage oil, your skin will feel soft. It gives a wonderful warmth when massaging. Take your time and treat yourself!
As a bath oil, I recommend to apply on your body before and after the bath to avoid dryness. Be careful not to slip!
Capillaries treatment
Once a week, massage your scalp with a good dose of argan oil and leave it till the morning. Depending on your hair type, wash your hair or not. If you have very thin hair, use a little less and focus on the sclap.
Nails treatment
For stronger nails, apply on your nails and focus on cuticles. 
Beware of frauds, there are 16 ways to produce argan oil. Organic certification does not ensure an oil rich in natural vitamin E. t

The Berber women members of the UCFA only use the best kernels. The nuts are broken by hand and only the best undamaged almonds are then cold pressed and filtered with natural papers. Kept away from light, this ensures maximum properties.

The UCFA garanties an authentic argan oil, fresh, of the highest grade and a true support to the Berber women and their family.
The UCFA plays an active role in the argan forest preservation. The forest is preserved by UNESCO and is recognised for its key role in climate change.

For more info, please contact me.

Thank you for your support

Christine Cellier-Clarke

UCFA partner

Founder of Cocoon Therapies